The ADEO Group is a network of stores and franchisees in the DIY, tools, home decor and sustainable housing area. The group has 87,000 employees stretched across 12 countries. ADEO carried out an internal innovation challenge between October 2015 and March 2016. The challenge had 220 project applications with 32 finalists split into 5 categories. A winner from each category was selected with each project receiving €10,000 each. Marie Rodriguez directed the challenge and we interviewed her to discuss the innovation challenge, the results and advices she would give to other companies.
Catherine: What inspired you to create an internal innovation challenge within the ADEO Group?
Marie: We decided to create an innovation challenge in response to 2 objectives. The first was the innovative culture within ADEO. We wanted to boost the entrepreneurship and open innovation strategy of our company within our employees. A challenge would let us develop from our existing innovation capabilities. The second objective was to make visible the innovation in our group and to duplicate it. In our 30 companies across 12 countries, we used the challenge to develop locally the innovation and make each company more autonomous. With an international competition, we could share the innovative ideas and projects between the companies.
C: Did it take long for ADEO employees to get on board? With an organization of 87,000 – what was the feedback like?
M: Because ADEO isn't a centralized company, we needed someone to organize and communicate the challenge to each company. This is why we chose to have an ambassador in each team/company. Each ambassador communicated the challenge, made clear what it entailed, the latest updates on the challenge. The challenge was maintained at a global level but more importantly, at a local level. These ambassadors were a great communication support. Then the challenge was translated into the necessary languages. I organized and supplied everything to the ambassadors and the information was communicated from them to the employees, it was highly effective. This way, employees got on board with the challenge and were motivated by the ambassadors. Another important note is that the definition of innovation is not the same in every country. Therefore having a local ambassador in each country was necessary to manage the different innovative capabilities and understandings of their team.
C: How/why did you choose Particeep to be your platform provider?
M: ADEO is in the same open innovation club as Mazars and Mazars uses Particeep's crowdfunding solution. A previous Director of ADEO discovered Particeep as a crowdfunding solution but after having met Steve Fogue, the CEO of Particeep, he learnt that Particeep offers much more. The more ADEO learnt of innovation challenges and the innovation platform Particeep provides, we decided to go ahead with this solution.
C: Did you choose innovation challenges relating to current challenges in ADEO?
M: We didn't choose the challenges before the competition. In fact, we asked our employees to apply to the competition with all their different innovative ideas and projects, without restriction. Then, after all projects were sent in and the jury evaluated them, we found 5 clear challenges. This is when we grouped them into 5 headings and selected the 32 finalists per challenge.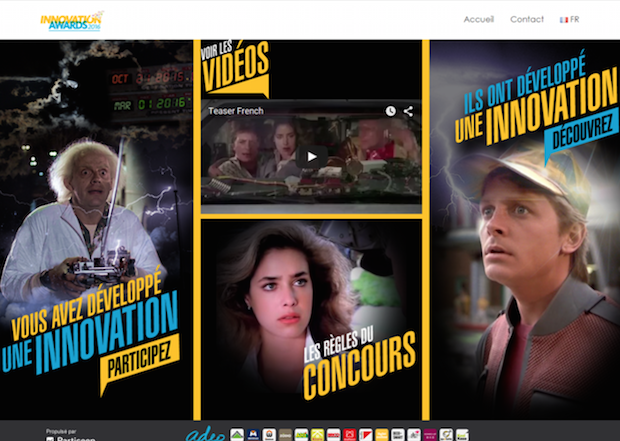 C: What did you think of the level of innovation from the projects that applied?
M: We were very happy and content with the level of innovation but mainly from the amount of projects. We were hugely impressed with the number of people and groups who applied. More than the 32 finalists were highly innovative and interesting to ADEO. Regarding the level of innovation between the 30 companies, the level depended on the maturity of the company. Some had lower levels of innovation as naturally, they are younger, with a smaller market, which is less developed. This was to be expected but we were still impressed and satisfied with the level of innovation.
C: What has life been like in ADEO since the winners were selected? How have the winners progressed?
M: ADEO is proud of all their innovators and values them and their innovations greatly. The innovators and finalists themselves are also very proud for what they have achieved and with the standard of their innovations. We managed to create a space to communicate between all the companies and we are happy with the results. The innovations have all been identified but have not been duplicated yet. The innovation culture in ADEO isn't strong enough but it is changing since the innovation challenge. Before, innovation wasn't really promoted in ADEO but now it is slowly changing. Each company can decide if they want to duplicate, adapt or be inspired by an innovation. They were all shared but were not centralized as not every company can develop each innovation in the exact same way. Since the challenge, employees are exchanging more ideas with each other and even between companies. All results have been very positive.
C: Is the culture more innovative in ADEO since the innovation challenge?
M: As I've answered above, the innovative culture is stronger, more valued and better supported in ADEO thanks to the innovation challenge. However, it must be said, between the 30 companies, their markets and strategies about innovation vary according to their maturity and interest. But in general, the innovative culture is stronger, and the innovation ambassadors are more recognized.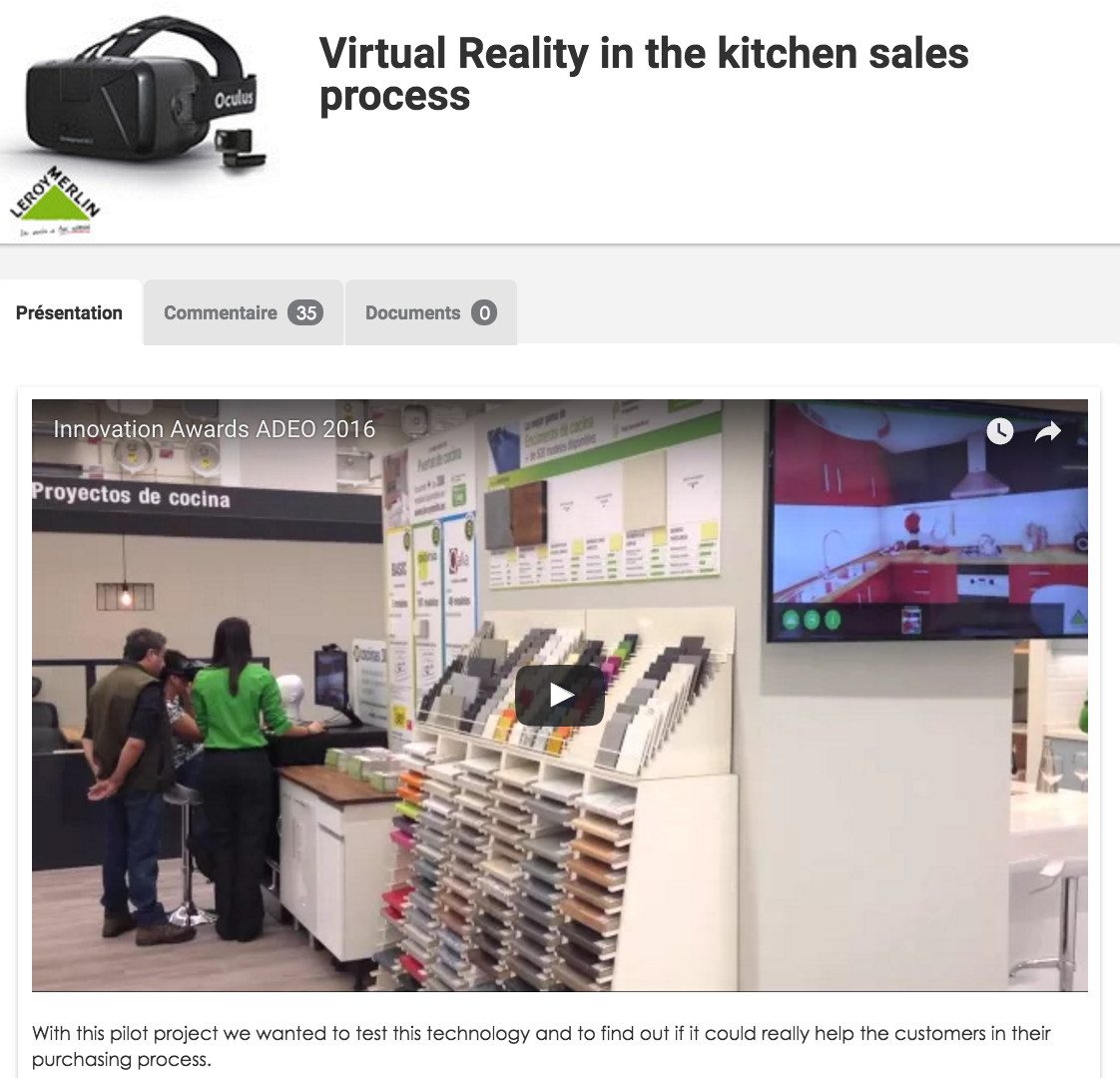 C: How well did Particeep perform to your different requests for the platform?
M: The challenge went very well with Particeep. All of our needs were met and the team was highly reactive. We were accompanied through the challenge with great support from the team. Our questions and requests were listened to and the service provided was excellent. Since this innovation challenge platform was the first platform of this type provided by Particeep, there were several adaptations needed to meet our specific needs and requirements. However, they were all taken care of and the platform was a success.
C: What advice would you give to another large corporate thinking of creating an innovation challenge?
M: I have 3 strong pieces of advice for any corporates thinking of creating an innovation challenge:
Choose well your objective: you must really reflect on why you are carrying out this challenge and what are the objectives you hope to get out of it. Ask yourself – is organizing a challenge is the best way to achieve this?  Don't carry out a challenge because everyone else is doing one, it may not be suitable for all companies.
Communication needs to be clear: all your employees need to understand what the challenge is, what it is for, everything needs to be clear (application conditions, definition of innovation, rules…)
It is just a competition! Don't worry or get too stressed, don't separate your employees, it is not a battle. It is a competition to encourage innovation and sharing in a group.
Thank you very much to Marie Rodriguez and to the entire ADEO Group for creating a fantastic, successful innovation challenge and for choosing Particeep as your platform provider!