Particeep will be attending the Lendit conference event in London 10-11 October. The event focuses on loan and aims to put together software and investors to learn and get connected.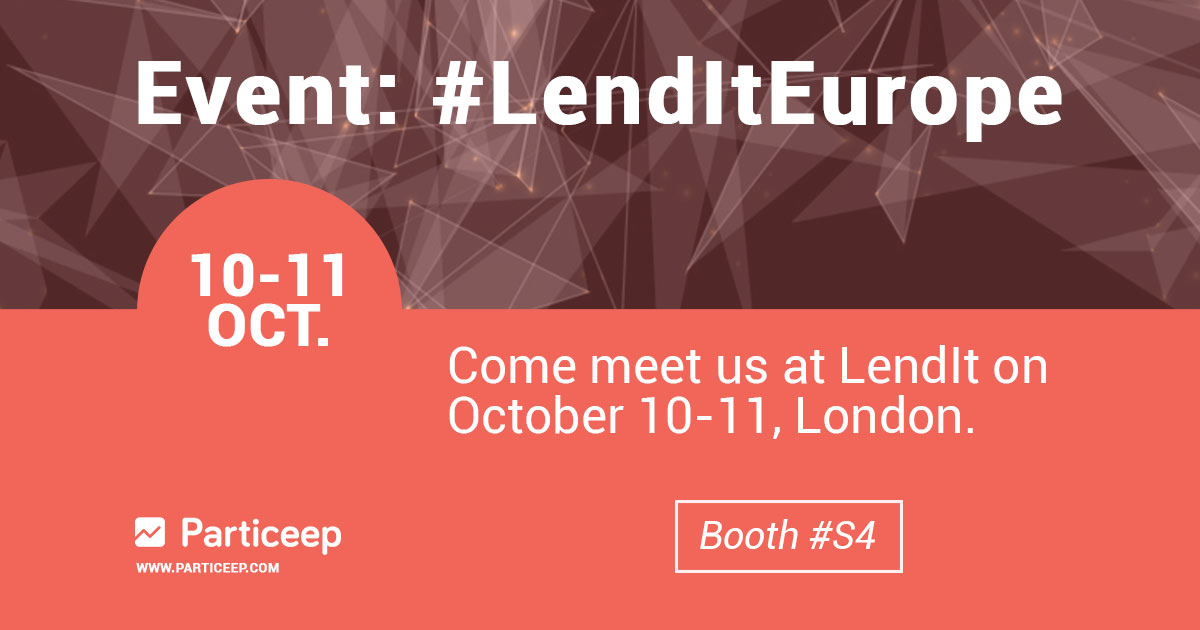 Lendit is one of the most important financial event of the year and one that cannot be missed by any financial agents or platforms. Particeep, leader in API investment software, will be there on October 10-11 to present their new software and ways to make any financial venture a success.
From banks to entrepreneurs, come visit Particeep at Lendit in only a few days and learn about our exclusive software solutions that will drastically boost your investment results.
Particeep's team will be placed booth #S4 in Lendit, Intercontinental London, the O2. To find out the exact please visit Lendit.
Steve Fogue (CEO) and David Dumont (COO) will demo at their stand their innovative software for lending activities.
We are exited to meet you, learn about your projects and find out how we can work together !
For more information on Lenndit, please visit Lendit website