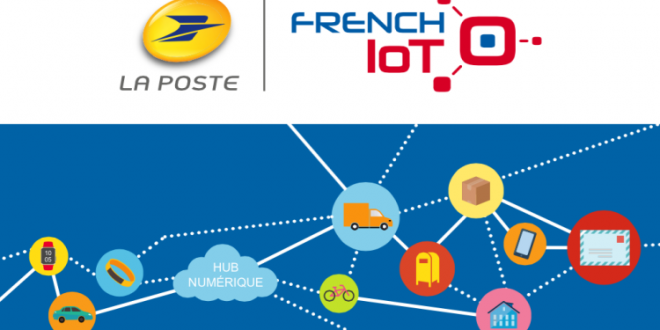 To anchor its position as a leader in the Internet of Things, the French group La Poste wants to recruit new connected devices and services in its ecosystem. Today, La Poste brings together a community of over a 100 startups specialized in connected objects and services in multiple areas.
In 2015, La Poste launched its Numeric Hub – a platform for the management of all connected devices and services to the group. This hub allows users to create and customize their "connected world." La Poste feeds its numeric hub by integrating projects selected under French IoT.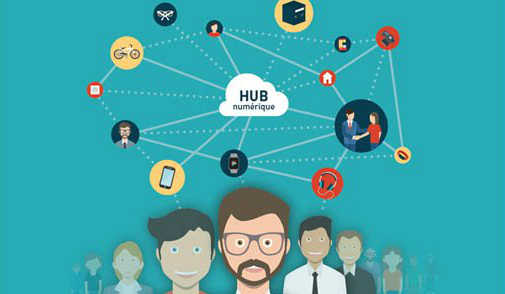 This contest offers startups the opportunity to join an IoT community  led by the Group La Poste and is supported by its partners. Given the success of the first edition, La Poste is back in 2016-2017! "The challenge is to move from the Internet of Things in a web of local services," summarizes Vanessa Chocteau – Program Director of French IoT – Strategy Division.
While in 2015, five regions were taking part, the competition has now expanded to all regions of France, in partnership with forty players in the local digital ecosystem. There are also four new partners – BNP Paribas Real Estate, Malakoff Mederic-Boulanger and Derichebourg group. "The partners are involved from the selection of the start-ups and will benefit selected projects with their professional expertise and support experimentation," says Vanessa Chocteau.
To apply: Start-ups can apply from 17th May until 17th June
Start-ups just need to have a concept, object prototype or connected innovative service, connectable to the Numeric Hub,relating to the 4 categories. SMEs and innovative TPE (up to 250 employees) may also apply. On top of this the competition is open to startups and SMEs established abroad, wishing to expand in France.
Four categories:
There are 4 categories, each supported by a large group of co-sponsors for the French IoT program of La Poste.
Smart Home and Smart City (BNP Paribas Real Estate)
Connected Commerce and Distribution (Boulanger)
Health (Malakoff Mederic)
Smart facilities for businesses (Derichebourg Multiservices).
Judging:
From 17th June, two rounds of voting will take place:
The first by an expert jury of their ecosystem (from the La Poste Group and local partners)
The second by another jury, this time consisting of experts of La Poste Group and major co-sponsors of the program groups.
A "like" vote  is also open to the public to explore the interest of users connected objects.
*When the judging round takes place, the project accounts are closed and cannot be further edited.
At the end of the competition, sixteen start-ups (four per category) will incorporate the promotion of 2016 the "French Academy IoT." This support system, which will begin the week of August 22, will aim to help selected startups to develop their business. They will receive an immersive week (bootcamp type), with personalized support (personalized coaching and mentoring by experienced startuppers), a business test with major partner groups and a booth at CES in Las Vegas in 2017. All partaking startups will benefit from access to the digital hub of La Poste.
Particeep – where do we come in?
Particeep is proud to announce that we are providing La Poste with their custom-made design, French IoT online platform. We have been working closely with La Poste to create a user-friendly, unique platform to cater all their needs. We look forward to working through the various stages of the French IoT competition and are excited to see the 16 finalists!
New editions of 2016:
– Active participation of all French regions, against 5 in 2015
– A selection process reinforced with the involvement of experts from major stakeholder groups
– An opening to international start-ups
– Openness to innovative SMEs and TPEs of the PACA region
– All start-ups selected in 2016 will automatically join the French IoT community and benefit from comprehensive support system
– The 16 finalists will advance to the "French Academy IoT" specific support program to boost their business development
Press releases on French IOT :
https://www.lembarque.com/2e-edition-du-concours-french-iot-de-la-poste-les-start-up-peuvent-postuler-depuis-le-17-mai_004897
https://openagenda.com/lafrenchtechrennes/events/concours-french-iot-2016-du-groupe-la-poste?lang=fr
http://www.deux-sevres.cci.fr/actualite/la-poste-lance-un-concours-pour-les-start-up-et-pme-innovantes
http://numelink.com/rejoignez-la-french-iot
http://www.dna.fr/actualite/2016/04/26/la-poste-lance-la-2e-edition-de-son-programme-french-iot-(internet-des-objets)-de-soutien-a-l-innovation-des-start-up
http://www.aliptic.net/french-iot-2eme-edition/
http://www.niort-numeric.fr/la-poste-lance-un-concours-pour-les-start-up-et-pme-innovantes/
http://www.businews.fr/index.php/direct-entreprises/communiques/1154-la-poste-ouvre-officiellement-la-deuxieme-edition-de-son-concours-french-iot
http://www.nwx.fr/actualite/la-poste-lance-la-2eme-edition-de-son-programme-french-iot
http://www.innovact.com/evenements/concours-poste-soutient-linnovation-objets-connectes/
http://www.alliancy.fr/a-laffiche/start-up/2016/05/19/appel-a-candidatures-postulez-au-concours-french-iot-2016-jusquau-17-juin
http://www.innovergne.fr/actualite/concours-french-iot-la-poste-booste-16-start-de-l%E2%80%99internet-des-objets
http://www.ladn.eu/actualites/2eme-edition-concours-poste,article,31853.html
http://www.adira.com/quoi-de-neuf/start-ups-candidatez-au-programme-french-iot-.html
http://www.edubourse.com/finance/actualites.php?actu=93334
http://legroupe.laposte.fr/start-up/travailler-avec-le-groupe/le-programme-french-iot/presentation-du-programme
http://www.finyear.com/La-Poste-lance-la-2eme-edition-de-son-concours-French-IoT_a36168.html
http://www.latechamienoise.com/blog/actualites/concours-french-iot-lance-par-le-groupe-la-poste.html …
http://www.usine-digitale.fr/article/la-poste-elargit-son-programme-french-iot-avec-le-lancement-d-une-iot-academy.N391547
http://www.boursier.com/actualites/macroeconomie/la-poste-lance-la-2eme-edition-de-son-concours-french-iot-686027.html?fil79
La Poste : «Les start-ups possèdent une forme d'impertinence qui …
http://www.go-met.com/news/concours-french-iot-la-poste/
http://french-iot.tumblr.com/post/144507264051/concours-french-iot-les-inscriptions-sont