How to launch an innovation challenge within your company?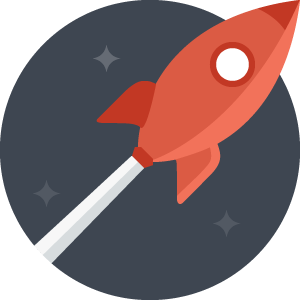 First of all, what is an innovation challenge? It can be anything from giving your employees the ability to create and vote for new innovations for your company, to offering the whole world a prize to create the best new product for you company.
Who can launch an innovation challenge ? Absolutely anyone from the government to a SME. Any group that wishes to innovate faster and more efficiently by mobilizing both the internal and external forces of the company. You can involve your entire network of employees, customers, and partners into your innovation challenge. This allows you to benefit from the diverse knowledge and experience of the people who know your business best. Co-creating gives companies and groups a major leg up when it comes to staying competitive, improving their client engagement and creating the next best thing!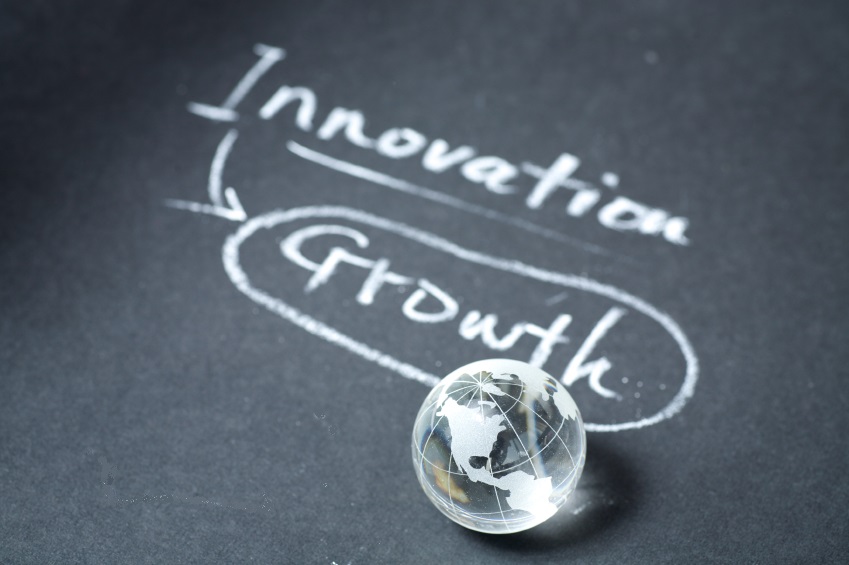 WHY INNOVATE
There are endless reasons why everyone needs to be an advocate for innovation and encourage creativity. By accessing your entire network and getting an outside perspective on your projects helps you to have a better feel for how the market is reacting. As a result, you can discover new, adjacent markets. Following this, your customers begin to think of your company as more innovative and modern, improving your company image while perception against your competitors improves.
A lot of organisations want to claim that they're very open and innovative – if they say they're open, how are they proving this? You need to ensure the claims on your website are true and that you are taking the necessary steps to become more innovative to the changing markets. You as the challenge leader can become recognised, within your company and to your network, as a strong advocate for innovation. By tapping into this diverse network, you are bringing in new ideas from a wide range of disciplines and domains, possibly from around the world ! This can shorten the innovation cycle from years to months and dramatically reduce R&D costs. As a final result, you gain the skills to ensure continuous and sustainable innovation within your organisation and drive long-term business growth as a result…so what are you waiting for?

INNOVATION AT PARTICEEP :
Here at Particeep, we know how important innovation is to an organisation so we designed Particeep's technology to let you create, manage and monitor innovation challenges and engage both external and internal communities. Our innovation challenge platform allows your organisation to develop the most innovative projects and create value for easy duplication. If its internal innovation you are looking for, our platform enables all your employees to engage in a strategic innovation approach while developing a culture of innovation in your organisation. Regarding external innovation, the platform can host thousands of participants, organises and displays clearly all the projects and facilitates the voting process, be it open or closed within your organisation. Our platform can enable open innovation to start-ups to submit their projects for development. Particeep creates a platform for your needs and adjusts to your features required to evolve with the different phases of your challenge where we support you through all the steps. We are with you every step of the way with our administrative support with our online chat, from designing the platform to online support during the innovation challenge! The beauty of our platform is that it transforms ideas to projects and helps them become a reality!

ADEO Innovation Awards 2016
To give you an example of how well an innovation challenge works, ADEO (Leroy Merlin) used Particeep's platform for their innovation awards. 220 projects applied, 40 jury members, with 32 finalists, where 5 winning projects will soon be picked to win €10,000 and have their project developed. ADEO used Particeep's platform to enable all their 87,000 employees to post a project created in a team and equally to vote on other projects, contributing to the selection of the winners. This internal innovation challenge highlights the most creative and value-adding employee innovations. ADEO's network of innovation ambassadors represents all companies in their group from 12 countries, playing a role in communicating, evaluating and coaching their projects. ADEO is at the final stage of their challenge with the winners being selected soon.  Check out their innovation challenge here https://innovationawardsadeo.com/. So if it works for ADEO, why not your organisation?

THE 7 MAJOR STEPS :
Creating your platform :
Regarding your desired platform, you first of all need to decide on the theme of your innovation challenge, decide on the composition of your jury, decide the rules, the participants, the duration, the criteria for applications, if there are different categories of the challenge etc. Then you decide with us the features you wish to have on your platform. This includes the integration of your branding, logo and colour. We create a communication line with the project manager of the challenge and here we work through editing our platform to your design.
Our platform and technology facilitates the design entry forms, the integration of communication supports and videos on the platform, collects data over various phases, enables the judging process, creates and manages a scoring grid using your own criteria and values, composes and sends email messages and so much more, all from the administrator portal. Ready to do it all again? We can quickly copy your new event so you can simply modify elements you created during the previous event. We at particeep walk you through every step of the setup process. We will have your platform up and running in less than a month!
Event kick-off :
When the day comes to launch your innovation challenge to your employees or to a wider base, we have it all ready to go! All your organisation needs to do is to be ready from your end and then the platform goes live. Accounts for all employees of the platform are set up by us so all they need to do is input an email and password and they're in!
Submission of projects onto the platform:
Each team submits a project by creating an account and filling out a form. You decide how many members can be on each team. You also decide what the teams need to submit with their project application. For example, ADEO's projects added the composition of the team, a video created by the team regarding their project, a description of the project, documents including a business plan or a financial plan, etc. This design is completely up to you! The duration of this step depends on how much time you would like to give your applicants to create their projects until the deadline. These are uploaded and the administrator must validate each project as they needs to conform with the rules set by your organisation. Then the project progresses to the next stage : appointing a jury of experts to rate each project.
Evaluation by a jury :
Now you create a jury for each project. Your jury members can be expert members of your company or experts outside your company. They are specialists in certains fields of your organisation and are appointed to projects in their area of expertise. Jurors are notified when they have a project to judge. Their notes and analysis of each project are archived on the platform. They use a scoring grid to define the assessment criteria. The jurors will rate projects on your pre-selected innovative-related criteria ex: features, deployment potential, risk. On the last evaluation date, all of the ratings are collected to select the finalists.
The finalists and the opening of the votes
Finalists may be categorised or all have one big category. A wider audience chooses their favorite candidates. Voting is open to either all employees if its an internal innovation challenge or to the public for an external challenge. The voting phase is launched to the public or to all your employees by registering them on the platform. Each employee can vote on their favourite project by clicking 'Like' but just once! However, you may vote for several different projects. You can choose to show or hide the number of votes for each project.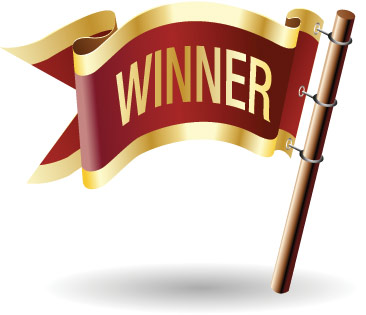 Nomination of the winner(s)
The winner(s) can be chosen by multiple ways, depending on what your organisation wants. The winners may be selected by adding up all the votes for each project from the jurors, then adding up the votes from your employees/the public and averaging the two. The project with the highest votes wins, simple as! Or alternatively, the finalists pitch their projects to a group of jury members and they are chosen by the basis of their project pitch and an average of their votes. This way, all networks of your organisation are given a chance to vote and have a part in this innovation challenge and everyone gets a chance to voice their opinion! On the closing evening of the challenge, the number of votes for the winner(s) is unveiled by several members of the jury. This final event of the challenge is very significant as it marks the final stage of the innovational journey undertaken by your organisation. Particeep creates voting statistics to see easily how votes are spread. When the winner is announced, the implementation of the project(s) occurs.
Launching of the selected projects
The final event of the innovation challenge is where those ideas transform from projects to an innovative future for your organisation! The winning projects are awarded the prize of your choice and the development of their projects begins. This will be overseen by the directing manager and their innovative idea will progress to the development stage.
Life after the challenge
After your challenge has finished and winners selected, it would be valuable to see what the users found most interesting about the platform or how many projects each user voted for. Here at Particeep, we can provide statistics and reports, from basic to expert on a key performance indicators on the platform. For example, a heat map of where users mostly clicked on each page, how much time was spent on each page/certain areas of the page, etc. You can even request other statistics that would be interesting for your organisation to know for the next innovation challenge or simply to understand better your network of users.
So that is how to carry out an innovation challenge with Particeep. Simple and easy but hugely effective with both cost and time savings. If you want to learn more or get a quick demo from our team, contact us at sales@particeep.com or on +33 (0)1 75 83 48 57. Also, check out Particeep's new and improved website at https://www.particeep.com/?lng=en.