We have just published a great deal of new, practical features for the management of your platform.
Partner access [Investment platform]

On our funding platforms, we have set up a space for your partners who act as wealth management advisors so they can visualize the activity of their investor clients live on your platform.
This access also allows third party chartered accountants to follow companies that finance themselves on your platform.
New portfolio table [Investment or gift platform]
New tables are now available on the "portfolio" pages of your customers.
The table gives access to the contract documents to be signed, lists their shares, displays the status of transactions, enables the ability to track repayment schedules (loan or bond securities) and the monitoring of indicators (KPI).
Managing forms for investors and companies [Financing platform]
As the administrator of the platform, you can edit directly from your back office the questionnaires dedicated to investors or companies.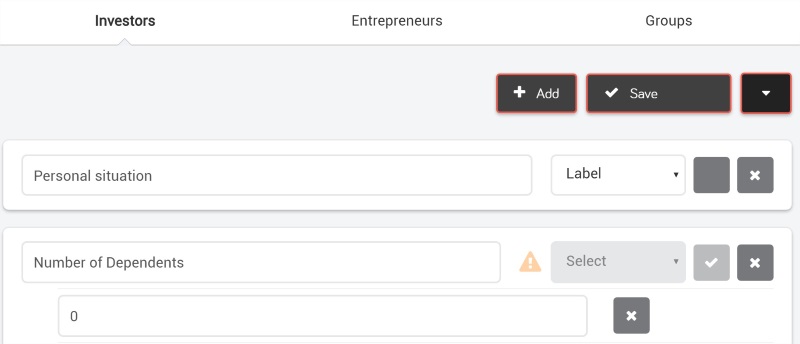 Managing email notifications
According to the user actions on your platform, a number of automatic notifications are sent: wallet creation, investment confirmation, etc …
You can choose to enable or disable each notification.

A new schedule construction method [Loan platform or bond securities]
Create deadlines with a forward start of capital repayments.
Interest is paid at first, then interest and principal.
Check out Particeep's new website here https://www.particeep.com/
If you want to know more about Particeep or want a demo of our platforms, contact Particeep at sales@particeep.com