Newsletter #4
Particeep was awarded the European Future FinTech of the year, putting the focus on international with new clients in the United States, United Arab Emirates and the United Kingdom.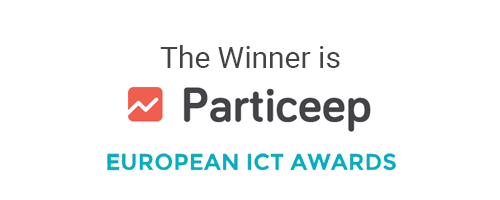 Particeep, Future FinTech Star of the Year
The ICT Awards have as their objectives, the promotion and dissemination of best practices and the recognition of ICT decision makers of the best financial solutions in the market.
The ICT Spring Europe 2016 is one of the most influential conferences on the European financial agenda.
This conference brings together more than 1,500 professionals in the European financial industry and takes place at the European Convention Center of Luxembourg.
A highlight of this convention is the prestigious awards ceremony, the European ICT Awards, during a dinner attended by nearly 540 international financial professionals and the guest of honor, Pierre Gramegna, the Minister of Finance in Luxembourg.
News
Particeep - going international

3 new international benchmarks/customers trust Particeep's technology Find out more
Freudon, crowdfunding in USD currency

Freudon is a US crowdfunding platform dedicated to Generation Y. Now, more than USD 80 000 has been collected. Find out more
InvorOut co invests with funds in the UAE

InvorOut allows investors to co-invest with investment funds in the United Arab Emirates Find out more
Meet us!
Particeep publishes the first SaaS solution available in white label to help with paperless finance transactions or online open innovation.
Our team is always available at 0033 1 79 75 66 63.
Any questions? sales@particeep.com or visit our website.
Follow us!