Organize call for innovative projects using Particeep software
Particeep is a great tool to organize call for innovative projects.
Corporates can use it to manage internal innovation challenge. A
Accelerators can use it as well to find great startups.
Particeep provides a cloud based, ready to use and white label call for innovative projects platform .
Here is a simple description of how the platform works :
Use case : How to organize severall call for projects through an unique platform
If you are a large company you can organize one call for project by country.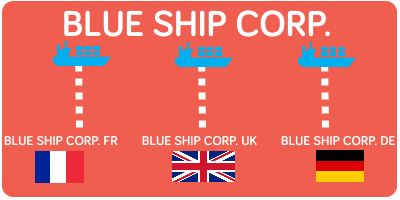 Each subsidiary can organise its own call for project through the platform and build its own jury.
Each project or idea can apply to any call for projects if needed.
Multiple roles on the platform :
Candidate : fill informations about their project or  idea, add documents, team informations and then apply to one or  multiple call for  projects
Voters : have a view on all selected projects and vote for the best project
Jury member : assess and comment preselected projects
Call for project administrator : appoint jury members, select candidates and design winners.
Global administrator : create call for projects and see all the data on the platform (users, votes, ratings, …)
Who are our clients ?
Large companies (blue chips) : in order to manage their open innovation strategy though collaboration with startup or SMEs, they can organize call for innovative projects by using a dedicated platform. An internal jury rates each projects and each employee can vote to nominate the best project.
Accelerators : in order to find the best startups, accelerators launch call for projects. Mentors send comments and assessments on startups and the best candidates join the accelerator program.
Want more informations about how to launch a call for projects platform for your organization ?