Particeep improves the interface and user journey on all platforms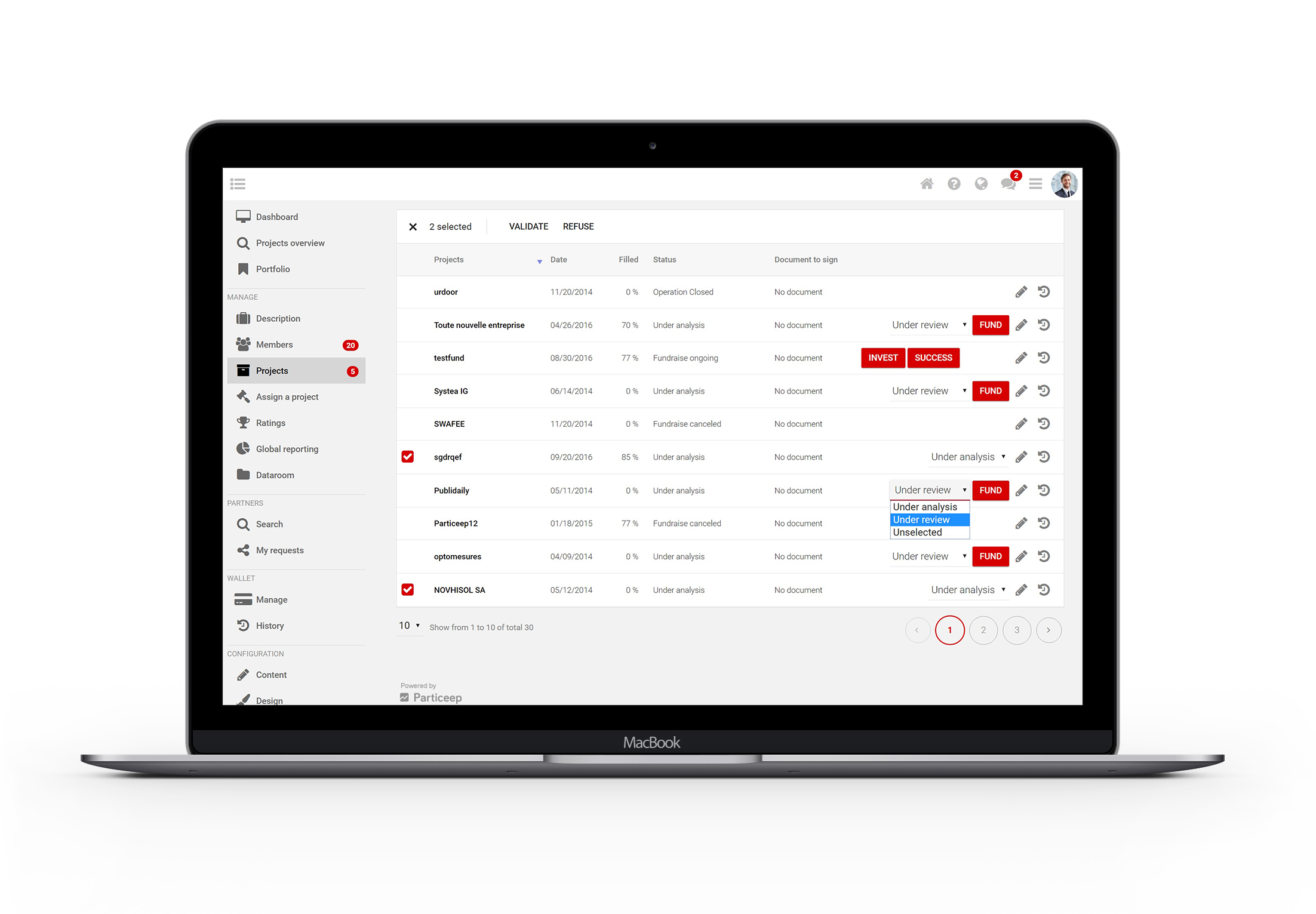 Particeep is a SAAS solution to build investment marketplaces. Particeep offers a new user interface to build a unique experience for investors, projects or financial partners during the financial operation process.
Particeep has also implemented new offers dedicated to asset managers looking to create distribution platforms for listed and unlisted financial products and has integrated in its interface specific needs for this particular market.
For this matter, all direct or indirect subscription interface for wealth managers have been made easy with the objective to optimize all subscriptions to fit the different opportunities offered online.
To build this new interface, Particeep has three main goals in mind:
Optimize relationship management via a more intuitive internal chat, which allows individuals and groups to manage their messages in a better way.
Facilitate building a platform via a new customized editor for the look and feel, content and platform set up.
Optimize the user journey with more intuitive dashboards and menus for a better investment experience.
An intuitive chat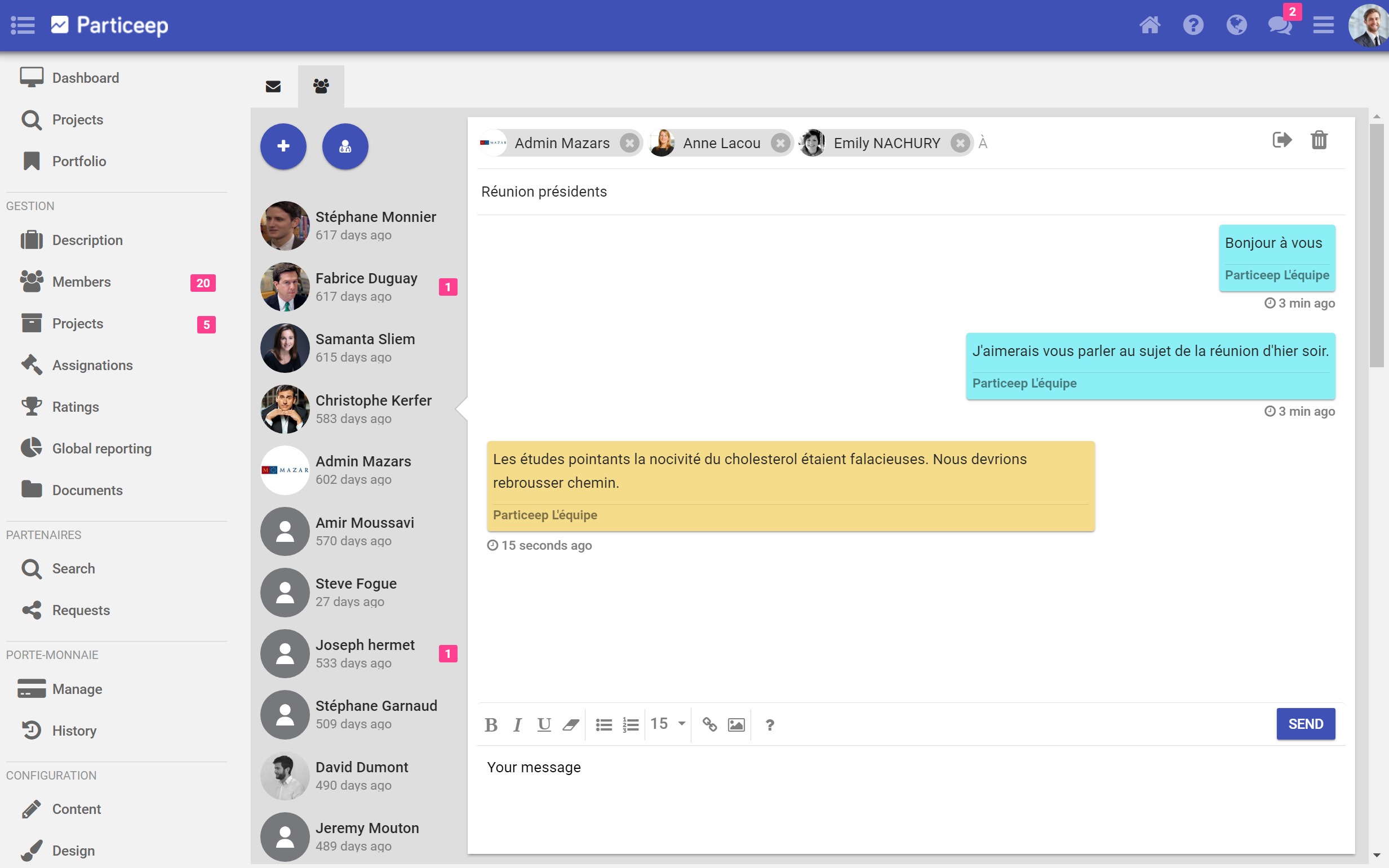 The private chat integrates a history of all conversations but also sends email notifications and message copies by email to all parties involved in the conversation.
A new editor to customize the entire look and feel of your platform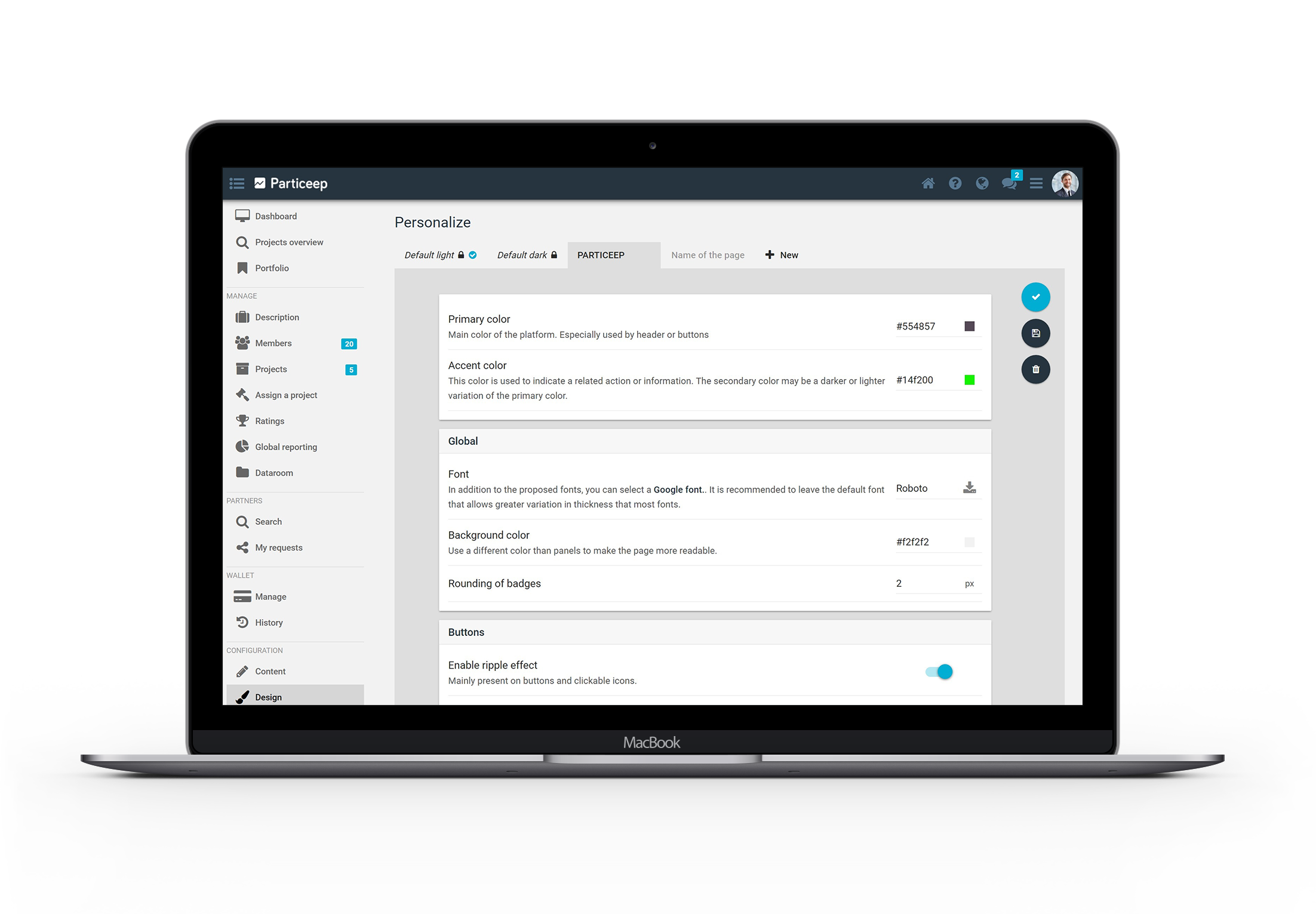 Particeep developed a brand new editing dashboard for anyone to use; even if you do not have any skills in CSS. The dashboard allows you to choose all functionalities, customize the design and customer journey only a few clics. You can also customize the view of your responsive design.
A better interface to offer a unique user journey
All Particeep interfaces have been optimized to meet one main goal: to maximize the acquisition (onboarding) and online subscriptions.
The dashboard readiness and action sequences have also been worked to allow for an instinctive use of the solution.
To learn more about the new design and request a demo please contact us here.