Product updates on October 24, 2016
Live: Monday 24 Octobre, 2016
Document upload: It is now possible to add the 'document upload' feature on your investor profiles or on your project questionnaire.

Validity date: The validity date needs to be filled out only once now for recto and verso. Previously the date had to be filled out twice, once for recto and once for verso.
Header: The header can now be fully customized via HTML.
IBAN/BIC: The IBAN/BIC information from the wallet to the user's bank account is now visible once the bank information has been validated and the user is looking to withdraw money. Previously, the bank information were not visible once the bank account was authorized.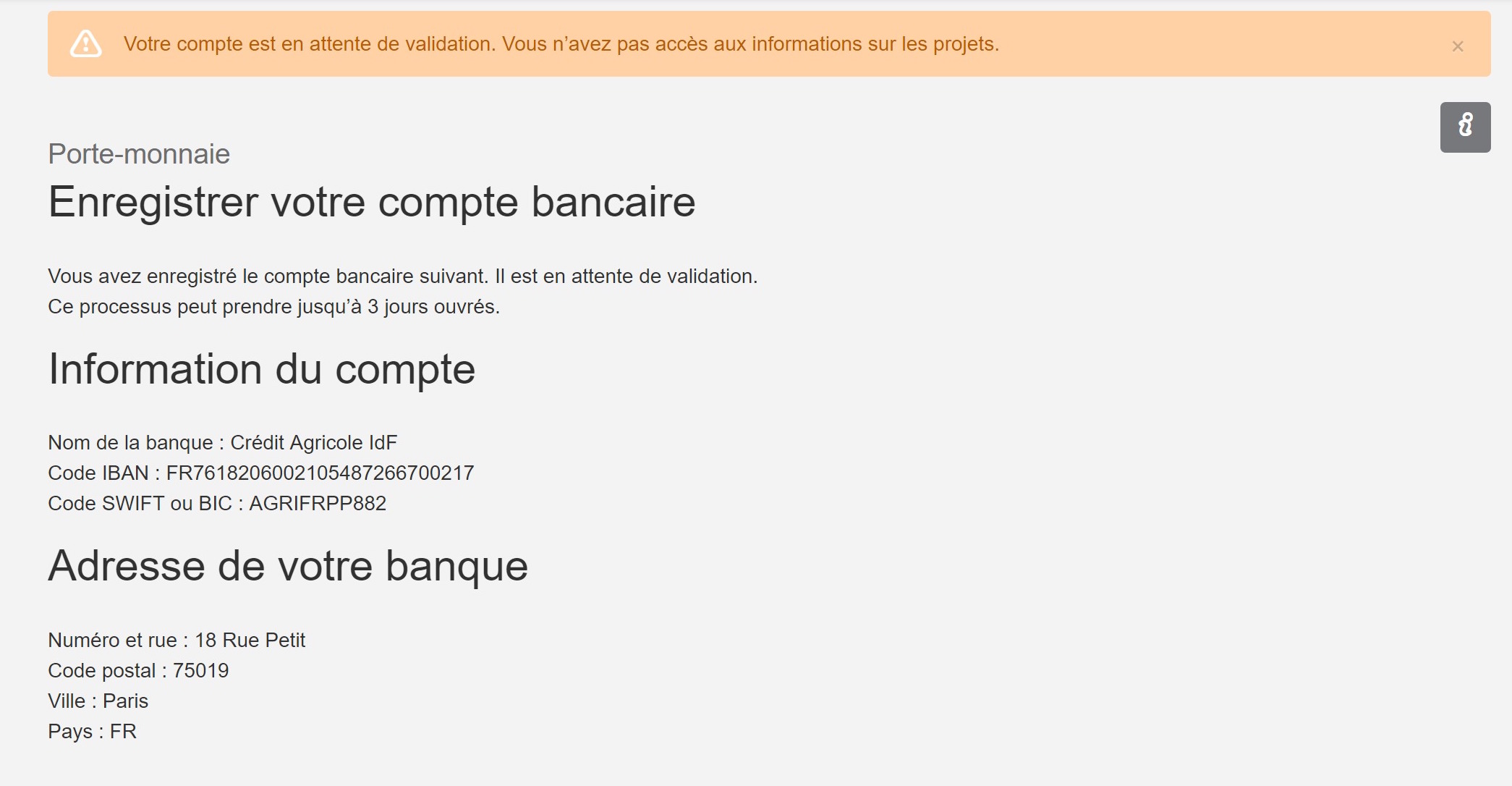 Sign-up thumbnails: New thumbnails have been added when signing up for experts such as jury membrers and for partners as wealth managers, accountants and more.
Country: The country is now displayed on the project page