Donation and reward-based new white-label crowdfunding platform templates
Particeep just adds a brain new template for white-label crowdfunding platform dedicated to reward-based and donation funding.
Our team focused on the user experience, keeping as simple as possible all the registration and donation process.
Creating a project is as well very simple.
The admin of the platform can access a back-office and manage all users and projects.
This platform is the first built upon this Particeep API.
Cocoricauses just launch their brain new platform with the Particeep's template.
This platform is dedicated to project in rural areas.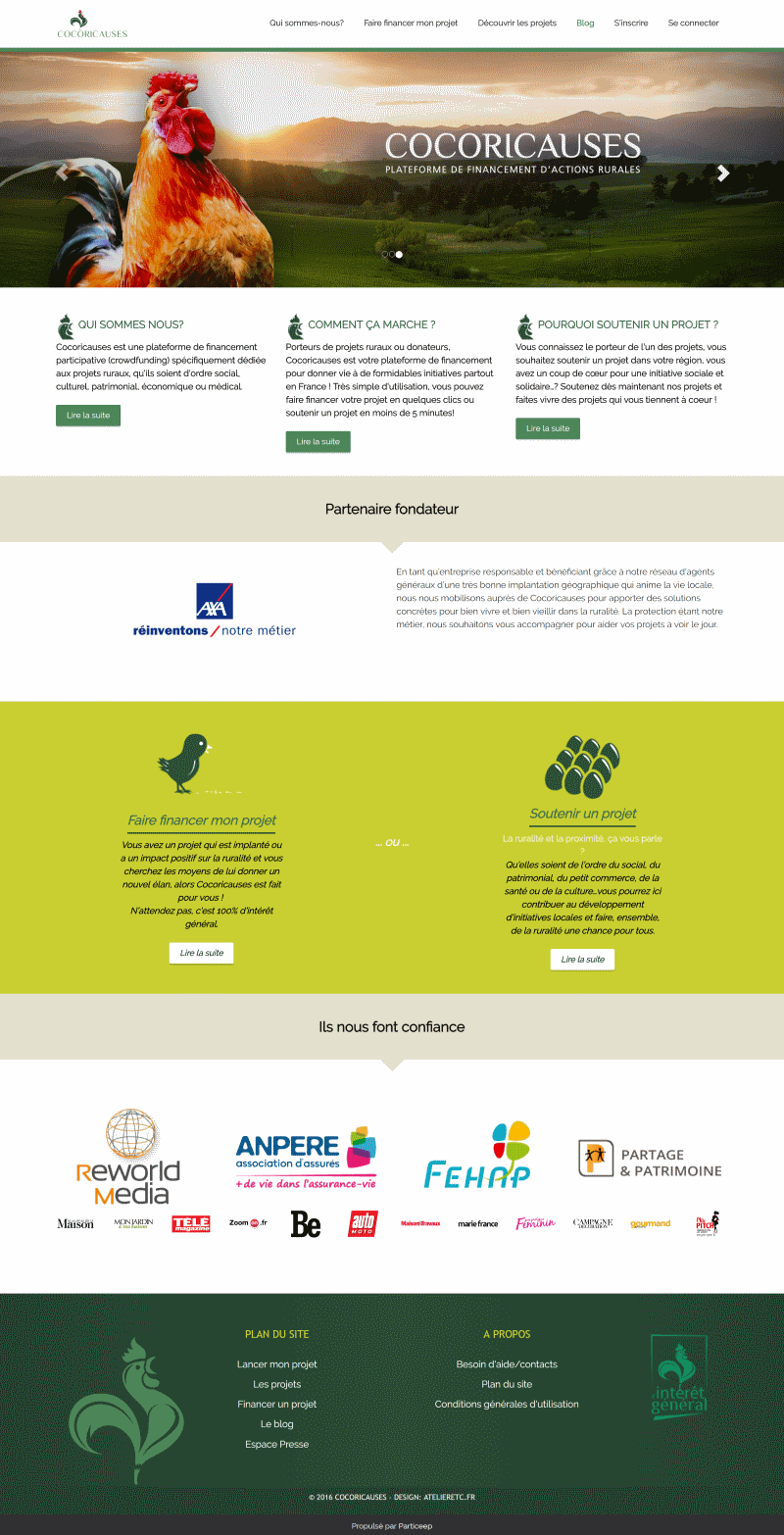 Technology and web languages :
Some information for the dev guys :
front-end : angular 1 and Play 2 framework
back-end : SCALA
API Rest Particeep : data format is JSON and the API has been developed in SCALA with Play 2
One of the main advantages of Scala -which is a young techno- is to avoid the kind of error we can find on complex applications, thanks to its strong typing. It allows as well to avoid the famous error 500, often due to missing parameter or value.
You can use this template with two kinds of payment providers: Hipay (EUR wallets) and Lemonway (EUR, USD, GBP wallets).
Project owners have to create a wallet and go through a "KYC" (Know Your Customer) mandatory process.
API main advantages
The Particeep API (Application Programming Interface) is a functionality engine which is hidden behind the user views. The API is very powerful when starting a new  platform project for several reasons :
You can access the platform through other channels: you can, for example, create a mobile app and access the same data and users than the web platform
New modules and third party services can be easily plugged and expand the existing features.
If you want to siwtch to a platform where you can handle the front and the user experience, it can be done really easily on a new server.
You want to know more about this new template? Contact-us !